Smashwords

Smashwords allows you to publish your work to their mega-web page, but in order to meet their standards, which are pretty fair, your document has to be dressed up a certain way.
Your title page should consist of the following if you would like a copy for yourself you can download the .doc file here.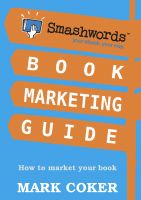 Here are some books from the Smashwords creator himself, Mark Coker. He's usually updating these as Smashwords and the landscape of e-books changes so keep these books in mind and bookmarked.
Smashwords Guides by Mark Coker
Smashwords Book Marketing Guide by Mark Coker
The Secrets to Ebook Publishing Success by Mark Coker
Here are some links to help you manage and get your e-book published on Smashwords
How to Self-publish an e-Book on Smashwords
How to Self-Publish an Ebook with Smashwords: 32 Authors Share Their Tips and Tricks
Kindle
Updated 1/1/2019